At AIX 2018, AIM Altitude is showcasing its new platform approach to front-row monuments (FRMs), in collaboration with Thompson Aero Seating.
The platform is essentially an internal frame or 'skeleton', which seamlessly unites the FRM with the seating. While the frame remains the same for each installation, the external elements of the FRM are bespoke and customised to reflect the unique brand and requirements of each individual airline.
The platform has been created to work with AIM Altitude's FRMs and Thompson Aero Seating's Vantage and Vantage XL seat range. The partnership between the two companies has worked impeccably in previous collaborations and will continue now that they are both owned by AVIC.
The seamless transition from monument to seat provides greater styling and aesthetic cohesion and minimises certification challenges. Working from a standard platform helps simplify design and reduces manufacturing lead times.
AIM Altitude has created concept FRMs specifically for AIX and will be demonstrating a variety of new features. These include:
Incorporated branding panel in the central unit, displaying new lighting techniques
Wider footwell area in outboard units
Standard width for a Vantage XL in central units
Quickly-removable footwell acoustic linings with exciting new trim and finish capabilities
Increased storage in respect of each FRM displaying a laptop glove box
Deployable tablet stand in each FRM, so personal content can now be viewed in normal seat mode or in sleep mode
Recessed tablet/literature holder in each FRM
Crew/passenger stowage opportunities
The units are being displayed in three different upper-half configurations showing their flexibility in design. The lower half remains the same across the three units.
Full-height closet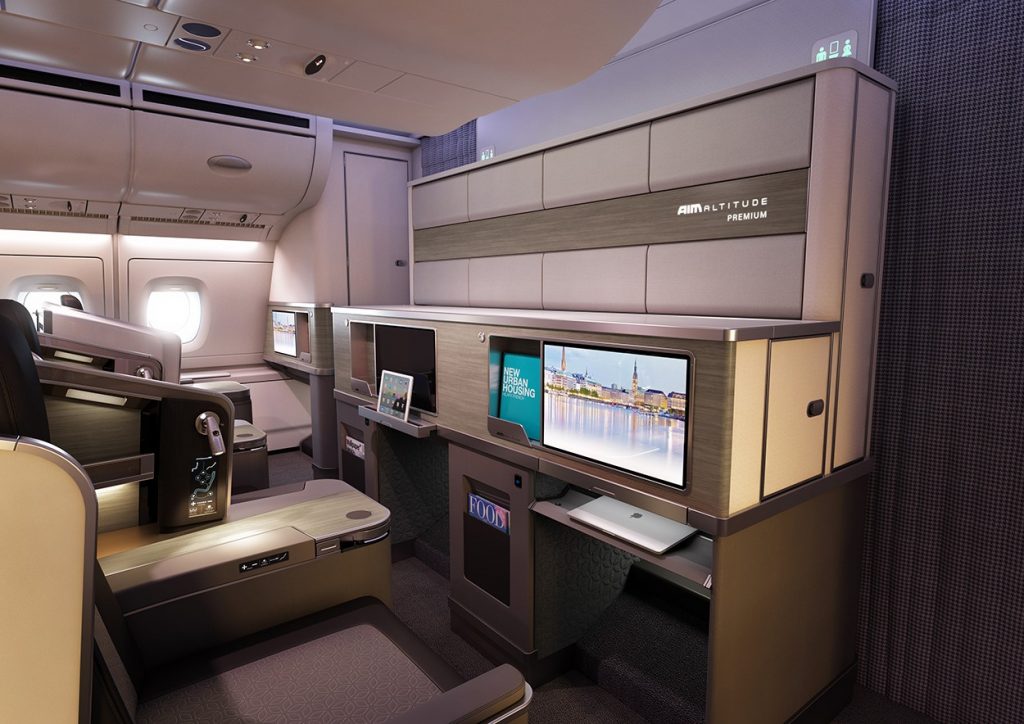 Under-bin closet + branding panel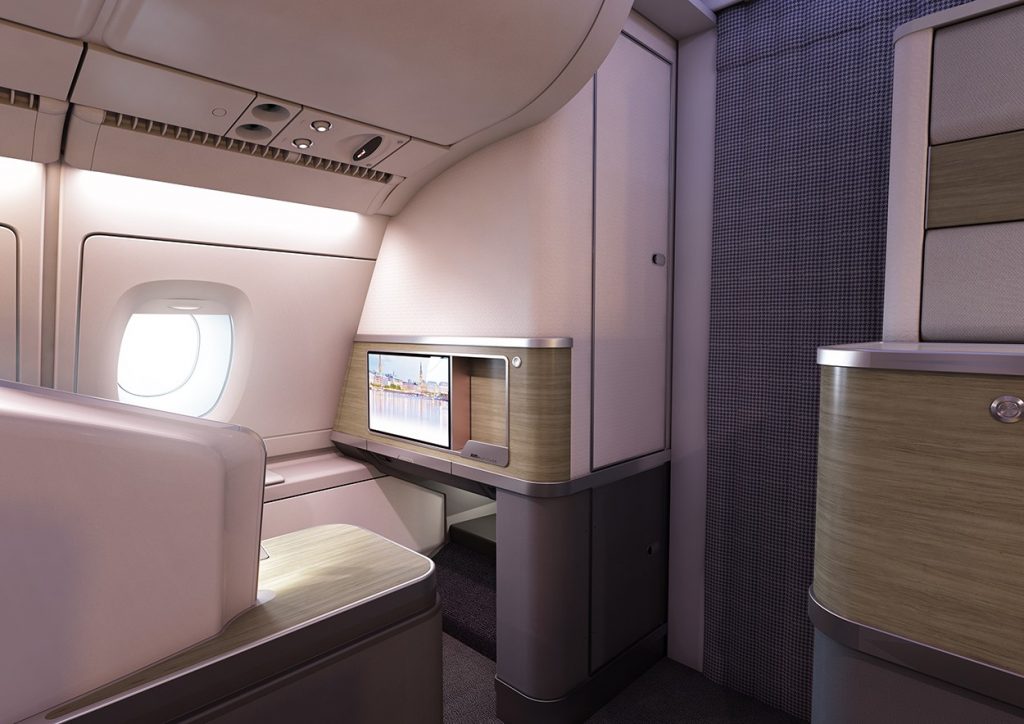 Half-height (baby bassinet provision)